If you are currently wondering aloud "can I retire with 500k," you'll be relieved to learn the answer is yes! There is no easy way to make this a reality, though. You will have to stay disciplined with your finances and save as much as possible. Here is a guide for retiring with $500,000 in the bank.
How Can I Retire With 500K?
The common rule of thumb is that you'll need to save $1 to $2 million in order to retire. While that is a figure most workers should strive for, sometimes it is simply unrealistic. In some cases, 500K saved will be enough to retire on. With a smart budget and the possibility of two individuals in your home receiving social security or pension income, it is certainly possible to retire with a smaller amount saved.
Here are three steps to follow when saving for retirement at 60:
Live on a budget.
It's all about location.
Save money early.
Live On A Budget
Enjoying your current lifestyle while also planning for the future is a key towards building a successful retirement. Basic living expenses, such as housing, utilities, healthcare and transportation should all be on a tight budget. If you are struggling to come up with a budget you deem attainable, then the experts suggest going back and reviewing your bills from the past year or month. What could you cut back on, financially, and how can you make those sacrifices? Do not wait until your 40s or 50s to make these evaluations if retirement at 60 is your goal.
It's All About Location
This may be the hardest part about saving for an early retirement. Consider the idea of moving to an area with lower housing prices, if possible. Of course, this is certainly a tough ask if you are raising kids, and happy with the school district that they are enrolled in. A move can also apply to when you actually do retire. With 500K saved, you might not be able to afford living in the most luxurious areas in the country. Never live above your means, especially during retirement.
Save Money Early
Obviously, the more money you save throughout your life, the more equipped you are for a long and healthy retirement plan. Saving as much money as possible while you are young and middle aged is an essential part of the retirement process. Luckily, there are many ways to save money these days. Opening a traditional or Roth IRA are great ways to save. Constantly take advantage of unexpected savings, like a work bonus. Toss any extra cash into an IRA or even towards your 401(K). If your employer offers a retirement plan, check to see if they will match any amount fully.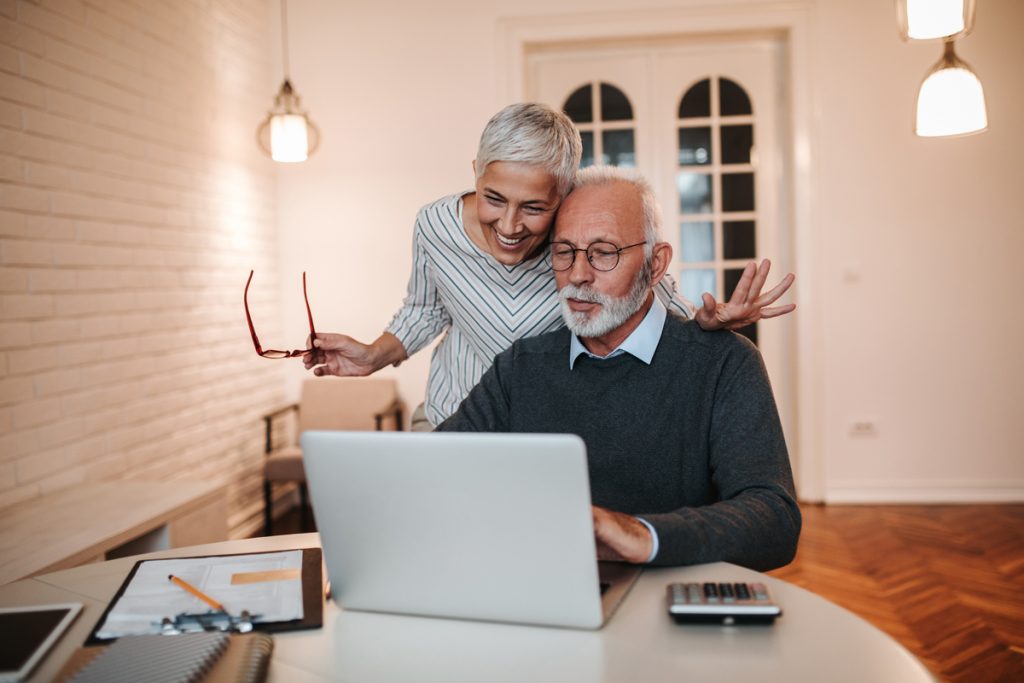 When Is The Best Time To Start Saving For Retirement?
Ideally, experts suggest that everyone starts saving for retirement as soon as they possibly can. Easier said than done, right? Well, experts offer many options for young people to save money now. Putting away at least 10% of your monthly income is a great way to start saving. Simple math here: put away 10% of your $5,000 earned per month equals a savings of $500 per month. That means a total of $6,000 will be saved for the year. Not a bad start at all. Saving 10% per month, starting in your 20s will help cover for any dips in the stock market.
According to a recent survey conducted by Charles Schwab, Americans believe they should have $1.7 million saved by age 65. In order to hit that goal, you would need to save nearly $500 per month, starting at age 25. In some cases, this amount of savings is not reasonable at all. Some 25-year-olds may be struggling in the job market, raising kids, paying off students, or all of the above. If you begin saving for retirement later on, the amount per month needed to be put away will only increase.
Average Ages When Americans Begin Saving
Here is a look at the typical age groups when Americans begin saving for retirement.
Ages 20-29: 39%
Ages 30-39: 25%
Ages 40-49: 15%
Ages 50-59: 6%
All data is from a report published by Morning Consult.
Independent Living At Desert Winds Retirement In Peoria, Arizona 
If you are searching for an independent living facility in Peoria, Arizona, Desert Winds Retirement Community is the facility for you! Travel over to our independent living page to see pictures find out more about our facility, amenities, floor plans and more.
More Articles About Senior Living