Retirement is the world's longest coffee break! Check out more of the best retirement jokes right here! 
Best Retirement Jokes
1. The best time to start thinking about your retirement is before the boss does.
2. Money isn't everything but it sure keeps you in touch with your children.
3. Be nice to your kids. They'll choose your nursing home.
4. "The really frightening thing about middle age is that you know you'll grow out of it." – Doris Day
5. Sometimes the best part of your job is retirement.
6. Retirement: It's not the end of your life, it's the end of your bank account.
7. I hope you like Saturdays, because every day just became Saturday!
8. Congratulations on deciding life is more important than work. What took you so long?
9. Retirement is like one big sick day without the sick pay.
10. When did being unemployed become something to brag about?
11. We all aspire to retire, and then what?
12. You're retired – goodbye tension, hello pension!
13. What do you call someone who's happy on Mondays? Retired!
14. The best part about being retired is never having to request time off.
15. Retirement: No job, no stress, no pay!
16. "God's retirement plan is out of this world." – Unknown
17. How do you know you're old? People call at 9 p.m. and ask, "Did I wake you?"
18. A retired husband is often a wife's full-time job.
19. Retirement is the time in your life when time is no longer money.
20. Why are there so many old people in church? They're cramming for the final.
21. The question isn't at what age I want to retire, it's at what income.
22. Retirement is wonderful. It's doing nothing without worrying about getting caught at it. 
23. Why do retirees smile all the time? Because they can't hear a word you're saying!
24. Don't mess with old people, life imprisonment is not that much of a deterrent anymore.
25. The older you get, the more you need to keep a fire extinguisher closer to the cake.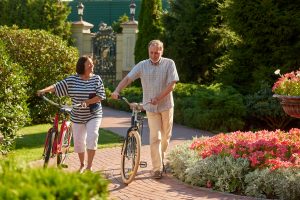 26. Children are the leading cause of old age.
27. How many retirees to change a light bulb? Only one, but it might take all day.
28. When is a retiree's bedtime? Three hours after he falls asleep on the couch.
29. Age is an issue of mind over matter. If you don't mind, it doesn't matter,
30. Retirement kills more people than hard work ever did.
31. You know you're fifty when your chiropractor sends you birthday cards.
32. You know you're getting old when you have more candles on your cake than friends at your birthday party.
33. To be old and wise, you must first be young and stupid.
34. Just remember, it's better to pay full price than to admit you're a senior citizen.
35. I'm not retired – golfing is a full-time job!
36. Life is short. Smile while you still have teeth!
37. Retired and happy… spending my kids' inheritance.
38. Retirement is what you do between doctor appointments.
39. Retirement is when you stop living at work and start working at living.
40. "Retire from work, but not from life." – M.K. Soni
41. "I need to retire from retirement." – Sandra Day O'Connor
42. "I think that retirement is the first step towards the grave." – Hugh Hefner
43. Regular naps prevent old age, especially if you take them while driving.
44. If the music's too loud, you're too old.
45. I love coffee. It's Redbull for old people.
46. The company gave me an aptitude test and I found out the work I was best suited for was retirement.
47. "You have to put off being young until you can retire." – Unknown
48. "Aging seems to be the only available way to live a long life." – Kitty O'Neill Collins
49. "Except for the occasional heart attack, I feel as young as I ever did." – Robert Benchley
50. Retirement: the pay sucks, but the hours are really good!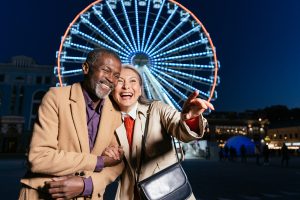 More Retirement Jokes:
Assisted Living At Desert Winds Retirement In Peoria, Arizona 
If you are searching for a memory care facility in Peoria, Arizona, Desert Winds Retirement Community is the facility for you! Travel over to our memory care page to see pictures find out more about our facility, amenities, floor plans and more.
More Articles About Senior Living