If you are searching for "independent living facilities near me" or "independent senior living near me" in Arizona, this article will help!
What Is Independent Living?
Independent living is plainly a housing arrangement for seniors who are the age of 55 or older. Housing for seniors will vary in types such as free standing homes, retirement communities, and apartment living. Senior housing will have a friendly atmosphere, more compact, and they are designed to let seniors get around more easily and all landscape and/or maintenance is done for them.
Typically, communities for independent living will offer its residents numerous activities and programs, other services as well as amenities. Independent living housing often has a recreational center and/or clubhouse that will allow seniors to interact with other seniors. Independent living may also have community participation in movie nights, arts and crafts, holiday gatherings, and other types of activities.
The community may also have facilities like fitness centers, swimming pools, golf courses, a variety of clubs and groups. There are other services such as on-site spas, daily meals, housekeeping, laundry services and barber or beauty shops.
Independent Living In Sedona, AZ
Sedona is regarded as the most scenic city in all of Arizona. And that reason alone makes it a wonderful place to call home. Sedona Winds, located in the heart of the red rocks, offers stunning courtyard views, along with a 24-hour staff for every need. Settle for a one-bedroom or large studio apartment, or choose their two-story building to enjoy breathtaking views, daily. General maintenance, weekly laundry and deep cleaning of your apartment, an emergency call system, and a diverse activities program are all included when you choose Sedona Winds.
Visit Sedona Winds website here.
Independent Living In Peoria, AZ
Offering assisted, independent and memory care services, Desert Winds is another top-notch community in the valley. Desert Winds offers three types of floor plans for assisted living residents. Whether a two-bedroom, two-bath or one-bedroom, one-bath is what you desire, Desert Winds has a plan for you. Studio apartments are available as well. All of these floor plans can be toured virtually on Desert Winds' official website. All apartments come fully equipped with individual heat and AC units, a refrigerator, microwave, window treatments and more.
Visit Desert Winds website here.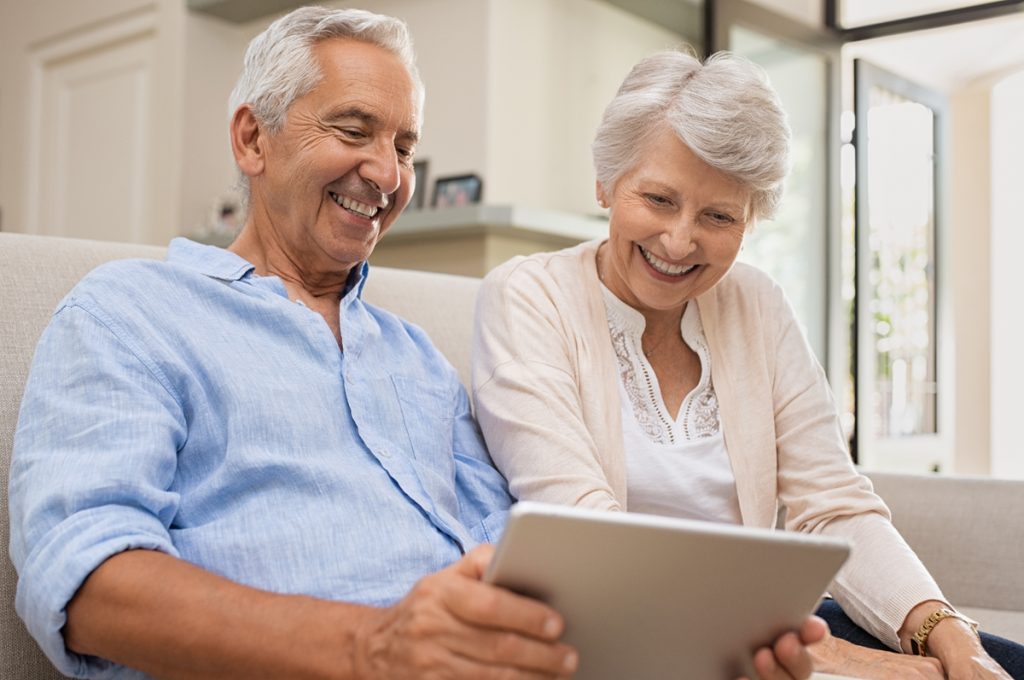 Independent Living In Surprise, AZ
If you've lived in Surprise your entire life and want to stay close to friends and family, then Chaparral Winds is the assisted living facility for you! As Chaparral Winds' website states, this is a community designed for the active seniors, while still providing a relaxed vibe throughout the facility. A pool and hot tub combined with a beautiful dining area make this one of the premier communities in all of Arizona. Great shopping, golf courses, restaurants and medical facilities are all located within a few miles.
Visit Chaparral Winds website here.
Independent Living In Mesa, AZ
Canyon Winds is a Senior Living Services Community located in Mesa, Arizona. This facility offers plenty of choices for senior citizens of varying needs. One can find more than just assisted living at Canyon Winds, as they also offer independent and memory care services. This resort-style facility is breathtaking, with spacious floor plans and dining areas. A full activity program and fitness center await future residents. Looking to bring a small cat or dog to your new home? Not a problem at all, as every SLS Community is pet friendly!
Visit Canyon Winds website here.
How Much Does Independent Living Cost In Arizona?
Here are the average costs of independent living in some of Arizona's most popular cities:
Assisted Living Cost Mesa, AZ: $1,788 per month
Assisted Living Cost Peoria, AZ: $1,788 per month
Assisted Living Cost Surprise, AZ: $2,330 per month
Assisted Living Cost Sedona, AZ: $1,920 (according to Senioradvice)
Independent Living Vs Assisted Living
So, why would one choose to live at an independent community over an assisted community? At independent facilities, the focus is on convenience and an active lifestyle, while assisted facilities are all about support and care. Independent living arrangements give you much more room, with housing spread out throughout the property. This is certainly not the case with assisted living. With the emphasis not on medical care within an independent community, this means the overall living costs are much less.
Independent Living At Desert Winds Retirement In Peoria, Arizona
If you are searching for an independent living facility in Peoria, Arizona, Desert Winds Retirement Community is the facility for you! Travel over to our independent living page to see pictures find out more about our facility, amenities, floor plans and more.
More Articles About Senior Living