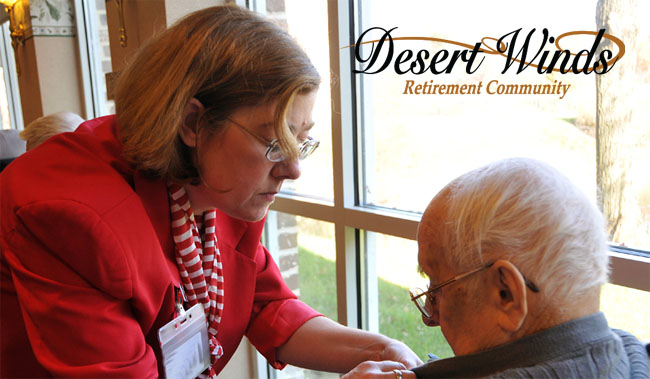 If you are searching for "assisted living benefits" or "assisted living pros and cons", this post should help!
It is often challenging for one to choose a senior housing community to move into. Today, seniors are faced with various options in regard to where they will be living. Seniors that need assistance around the clock, but not entirely dependent could be a nice fit for assisted living facilities. Although, this can be considered by some, a step from a nursing home. With assisted living, there are many advantages, but also some drawbacks. For this reason, it is important that family members and seniors discuss living preferences early, and honestly.
Assisted Living Benefits
There are several benefits from assisted living, including:
Adapt to changing requirements
Getting assistance for daily activities, like eating, bathing, dressing.
Increased privacy with home-like environments.
No maintaining a home.
Lower costs compared to nursing home.
Chance of socializing via scheduled events.
In addition, assisted living provides one major benefit; it enables seniors that suffer from physical challenges or early stages of dementia to live life fairly independent. Assisted living facilities provide on-site medical care, but usually are not staffed around the clock. The level of medical care provided in assisted living is appropriate for those which do not require a full-time nursing home, rather only need assistance with transportation, meals, daily activities and medications.
Due to the health situation of older adults being able to quickly change, flexible living arrangements are offered by assisted living facilities, providing the benefit of fast adapting changes of the seniors needs.
An assisted living community has active and vibrant seniors that are able to manage the majority of routines on their own. Therefore, assisted living provides an environment that has more of a home-like atmosphere with the personal privacy and freedom appreciated by many seniors. Thus, seniors do not have to stress over routine property maintenance, such as yard work which may become challenging.
In addition to a greater amount of privacy and control for residents, assisted living also offers the chance of socializing. As many seniors become isolated and lonely when living at home, this can be a benefit to keep them active. Residents of assisted living facilities get the opportunity to socialize with others on a daily basis, and have a variety of scheduled events, such as crafts, dancing, outings, and exercise.
Generally, there is a lower monthly cost associated with assisted living compared to nursing homes, because constant medical care is not offered. Additionally, there are types of financial assistance available with veteran's programs and long-term insurance programs.
Assisted Living Drawbacks
There are some drawbacks to assisted living, including:
Some seniors may have issues adapting to policies and/or group setting.
Can become cost-prohibitive.
Doesn't provide the medical care needed for certain medical conditions and moderate dementia.
Unlike a nursing home, assisted living facilities do not provide extensive medical care on-site. Because of this, seniors that need intensive medical care or specialized care, and seniors suffering with Alzheimer's or moderate dementia could require higher amounts of care than an assisted living facility is able to offer.
There are many seniors which prefer staying within their home and have issues with adjusting to the facilities policies and group environment. There are facilities that offer different room types, including semi-private rooms, which seniors may find a roommate to be challenging. In addition, there could be certain policies, such as smoking bans or pet policies that make adjusting challenging.
Another major downside for many seniors is the cost. As Medicare will not cover assisted living facilities. Also, personal care is often treated as an additional charge to the monthly charges.
Overall, assisted living is an option that provides a secure and safe environment for seniors that are not fully dependent, but it might not be the best option for all. The choice between assisted living facilities or other types of senior living will require the long-term health consideration, needs, and senior's personal preferences.
Desert Winds Offers Assisted Living In Sun City West
Desert Winds Retirement Community is an assisted living facility in Sun City West, Arizona. For More information about our assisted living facility or to schedule a tour, please call 623-294-5590.